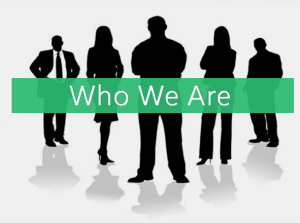 In 1991, Mr.C. Jeevanandham and the group of women activists had organized situation analysis on women in agricultural sectors in Nagapattinam and Thiruvarur districts for an assignment and resulted that more women in the districts are in poverty, exploitation, abuse, discrimination, vulnerable to multiple disaster, communicable diseases etc. The unhealthy situation of women and children in the area thrust them to intervene with women and children issues in the year 1992 to endeavor of establishing women and child rights centers and registered beneath Tamilnadu Societies Registration Act, XXI-1860 IN THE YEAR 1992.
VISION:  To catalyze a dignified living with Justice and Human rights for rural poor  .
MISSION: To create an enabling environment for protecting child rights, ensuring sustainable livelihood and to promote education, health and women empowerment for marginalized community
Unique Identification Number of NITI Aayog (Refer to NGO-Darpan website): TN/2016/0106242
Name of the NGO:                   National Mother and Child welfare Organisation
Acronym:                                 NAMCO
Registration Office Address:     1227, SATTAIYAPPAR NORTH STREET, NAGAPATTINAM-611001
Phone :                                       +91 4366 290246
Email:                                      namcoindiatn@gmail.com
Nagapattinam District office:  1.No.40, Sattaiyappar mela veethi, Nagapattinam.2.Post Office upstairs, Bazar, Thagattur, Vedaraniyam–Tk.614714, Nagapattinam- dist.
OPERATIONAL AREA:   NAMCO works in all districts of Tamilnadu (major concentration in Nagappattinam, Thiruvarur and Cuddalore Districts)
TARGET GROUP:
Children, Adolescent girls, Widows & women in distress, other disadvantaged and socially excluded people including differently able persons, Aged, Destitute Children, Agricultural laborurs, Marginal farmers and fisher folk, dhalits by Prioritizing Women & Children.
INFRASTRUCTURE:
NAMCO has a four wheeler and four two wheelers and a well furnished administrative office with training hall at Thiruvarur and its branch office. Two branch offices in Nagapattainm district and one is at Thiruvarur district.
STAFF POSITION :
Management Staff

Field staff

Other Category


Total staff

Part Time/ Full time

Male/ Female

P T

F T

Total

M

F

5
29
40
74
19
55
74
22
52
PRESENT MAIN ACTIVITIES: 
Women…
Joint Liability Groups/ Joint farming Groups in two districts with NABARD for women members
IGP program to the physically challenged young women with 1% foundation, Rome for 40 disabled women
Internet Safety Programme with 110 female Volunteers to give training about 80000 women in Thiruvarur District with TATA Trust & Voice foundation, Chennai
Skill development trainings
Children… 
Chidline-1098 – Project with Department of Women and child development, Govt. of India through ChildLine India Foundation for whole Thiruvarur district since 2015.
Addressing the issues of Child Labour & young women worker rights & Campaign against Child trafficking with Tiruppur Peoples' Forum in Thiruvarur & Nagapattinam districts since 2000
Destitute Children Home in Nagapattinam for 25 destitute children since 2012
Students Development/ Learning Centres in Thiruvarur, Nagapattinam & Cuddalore districts with AIMS INDIA Foundation, USA for 1240 children since 2013.
Students educational support programme with SEEEDS, USA
Students educational support programme with HOPE 3 Foundation, USA
Infrastructure support like construction of School building, School Toilet construction and safe drinking water supply, furniture, & Educational materials & part time staff support to Schools in all over Tamilnadu with AIMS INDIA Foundation, USA.
Framers…
Renovation of farming lands and Water bodies in Tamilnadu with AIMS INDIA Foundation, USA since 2016
Farmers Clubs with NABARD since 2014
Supporting farmers of Tamilnadu to reduce their depression with USA friends groups since 2017
MSI- SA-TN for Nagapattinam & Thiruvarur districts of Tamilnadu since 2017
Water management trainings, water campaigns and Environment awareness with NABARD
Construction and repairing works in the public assets with ONGC
Farmers' Producers Company with NABARD Support
Senior Citizens…
Home for the Aged in Nagapattinam district with of India for 25 elders since 2000.
Integrated Home for Senior Citizens and Destitute Children, in Nagapattinam district with Govt  of Tamilnadu – Pilot project for 25 elders & 25 children since 2012
Health…
Head/ District convener of Tamilnadu Voluntary Health Association, TNVHA, Chennai
(A Tamilnadu wing of VHAI, New Delhi) for the Health development activities in the district with NGO net work since 2004
Mental health awareness and support programme with self / local contribution since 2017
Anemia control awareness, Maternal & Child Nutrition programme with TNVHA & UNICEF, Chennai.
MAIN COMPLETED PROGRAMMES:
Construction of 101 Low Cost individual Toilets with DRDA
Maternal Child Health & First Aid Training to adolescent girls with Govt. Of TN
Reproductive Child Health Programme with MOH&FW, GOI
Post Disaster rehabilitation programme with TNVHA/EXNORA international/FVTRS, Bangaluru.
Patients' Counseling Centre with Of Tamilnadu
Training on controlling Child trafficking to WDC with Of TN/TNVHA
Educational Support programme with Bhoomika Trust
Skill trainings with CAPART, DRDA, NYK, TNCDW Ltd.,( Mahalir Thittam), NABARD,
FUNDERS/ DONORS
CARE INDIA,
AIMS INDIA Foundation, USA
Ethical trading Initiative, Uk
TdH-Netherlands
1% for Development fund.
WICCC, Canada
FVTRS, Bangalore
Exnora International
Bhoomika Trust, Chennai
Ministry of Social Justice & Empowerment, Govt. of India
Dept of Women and Child Development, Govt. of India & Childline India Foundation
NABARD , Govt. of India
Sethu samudram corporation ltd., Government of India
Ministry of Environment & Forests, Government of India.
Ministry of Health & Family welfare, Govt. of India through GIRD TRUST, Gandhigram
CAPART, HYDRABAD, Govt. of India
Directorate of Social Welfare, Government of Tamilnadu
Tamilnadu Social Welfare Board, Chennai, Government of Tamilnadu.
Tamilnadu Corporation for Development of Women Ltd, Chennai. Govt. of TN.
Swarnapragati Housing Finance Private ltd.,
HDFC BANK
Opportunity Micro Finance India ltd., Bangalore
APARIJITHA FOUNDATION, TNVHA, Chennai and other line Departments
Strength of NAMCO
Strong community presence
Ability to handle multiple programmes
Dedicated staff team
Strong rapport with multi stakeholders
Strong SHG binding with 1040 WSHGs
Keen to learn more
Who we are:

A non profit voluntary service organization working since 1992.
Registered under Tamil Nadu Societies Registration Act 27 of 1975. Regd. No. 15/92. Date: 03.02.1992 at District registrar office, Nagappattinam.(Name changed on 19.02.1996)
Registered under FCRA. Registration Number 076030255/2000.Date: 04.02.2000 with Ministry of Home Affairs, Govt. of India.
Registered in Indian Income Tax department under section 80G and 12AA.
PAN NUMBER: AAATN5604K

Unique Identification Number of NITI Aayog (Refer to NGO-Darpan website): TN/2016/0106242
Where we are
We are working in Tamilnadu, India SPECIALLY IN THIRUVARUR ,NAGAPATTINAM AND CUDDALORE DISTRICTS.

To Whom:
Prioritized on Women and Children in the following target community
Widows &women in distress,
Girl children
Differently able persons and other disadvantaged groups
Socially excluded people and severely illness,
Agricultural labors
Marginal farmers
Fisher folk